See the newly established facebook group for our class and get ready to have a bash in 2010!
Re-register if your contact data has changed or you would like to sign up to attend reunions.
Please make your reservation for the 2010 reunion as soon as possible so we can plan properly. You are eligible for a room discount of $89 at the Norwalk Inn for accommodations reserved before July 14 2010.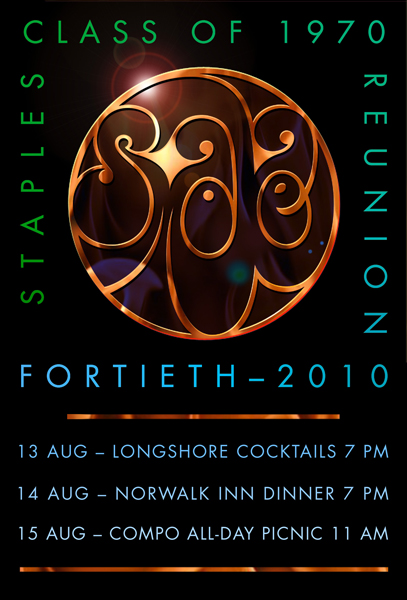 Please alert fellow classmates you are in touch with about this website. The committee relies on email for our class communications. REGISTER HERE to be notified of class events, register for reunions, or update your contact info.



Smollin.com/Staples
Class of 1970 Reunion Website
.
.
532 El Dorado Street Rear
Pasadena CA 91101
626 584 3997
.
.
.
staples@smollin.com